Designers and environmental experts together developed, tested and improved workshop formats that help companies and individuals unveil the potential of circular design for their field of action. Based on methods from design, environmental science and business development the formats were developed for design and environmental professionals to use them for their projects or for client workshops and can also support any innovation team in their venture into circular design and the Circular Economy.
Create radical new circular business ideas and value propositions or develop strategies that extend existing business and offers to more circular solutions.
Cross-discipline is key! Similar to any design project, all formats work best when conducted with a multi-disciplinary team that will cover and represent different perspectives and aspects.
Learning Factory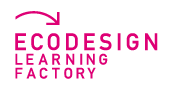 Understand the principles of circular design and learn methods to apply them by interactively working on a fictional use case. Following the "double diamond" design approach, the methods can also be used to develop a genuine circular product or service concept.
Discover – define – develop – deliver
Basis of the workflow is the initial investigation of the impact and needs around a current situation or problem statement. After assessing the usability and environmental perspective the findings are translated into a circular, value and impact driven design opportunity.
An open, design thinking inspired ideation process will foster innovative, ideas that are then developed further into a holistic circular concept and business model.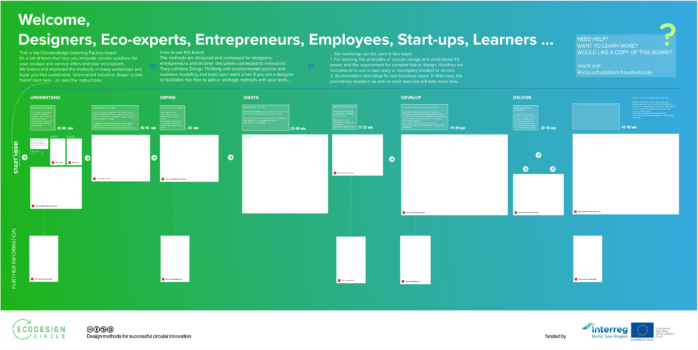 Sprint
EcoDesign Sprint is a combination of innovation, practical training and business development through circular economy thinking and design methods.
It is a perfect offer for design agencies that want to offer their clients possibilities to enter the circular economy.
EcoDesign Sprint is a strategic and hands-on set of tools for companies of all sectors, bringing together a multidisciplinary team of experts to work with the client company's needs and novel circular business opportunities. The primary goal of EcoDesign Sprint is to develop the business of the client company and create more sustainable services for them. Another goal is to provide the participants with in-depth knowledge on the possibilities and business models of the circular economy. The Sprint also helps the participants to make a mindshift from linear to circular.
EcoDesign Sprint is a 3 days workshop designated for a team of 4-6 interdisciplinary participants from the client company and it needs professional facilitation from eco-experts and designers.
EcoDesign Sprint has been developed by Design Forum Finland as part of the EcoDesign Circle project together with service design agency Hellon and Ethica Oy, a consultant specialised in the circular economy.

Audit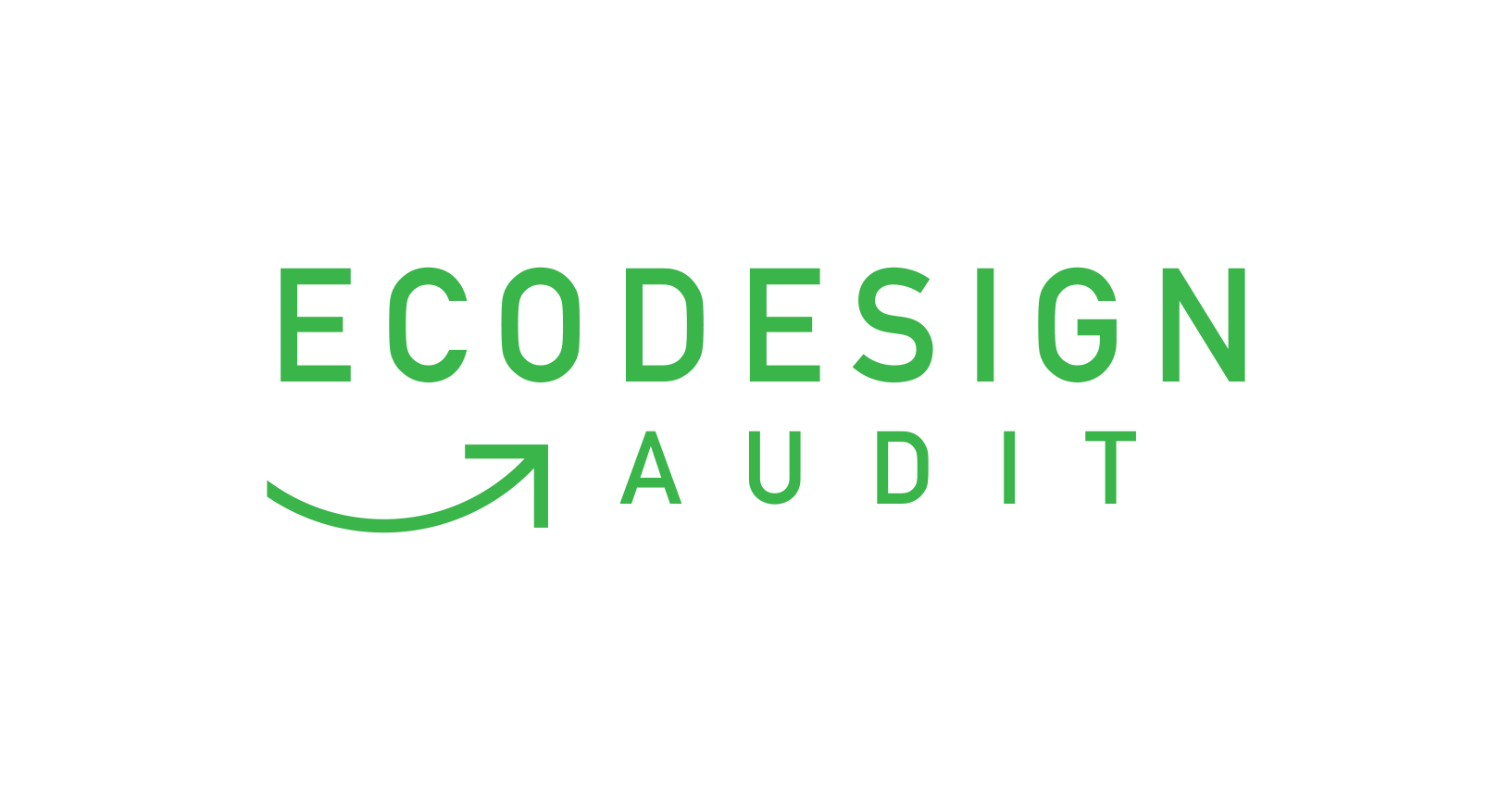 The audit helps companies to understand their readiness to strive in a circular economy and get an impartial evaluation of their opportunities for circular design.
Not a workshop by definition, it assesses an organisation on different aspects and metrics and to give concrete directives on what to improve.
It should also be conducted by an external designer or auditor to assure an objective assessment.
To assess a service or product on a less profound level, answer the Eco-design assessment questions.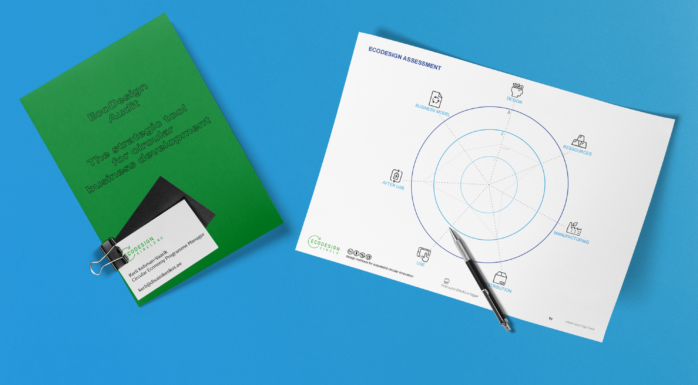 Ecodesign Assessment Product

Understand the negative impact and potential for improvement by assessing the current solution and identifying opportunities. This tool can be used in different ways: to assess a benchmark or the current product or services or to compare ideas and concepts against a current solution.

Tool Details

Ecodesign Assessment Services

Understand the negative impact and potential for improvement by assessing the current solution and identifying opportunities. This tool can be used in different ways: to assess a benchmark or the current product or services or to compare ideas and concepts against a current solution.

Tool Details
Back to all tools